BACK TO PREVIOUS PAGE
Search For Practitioner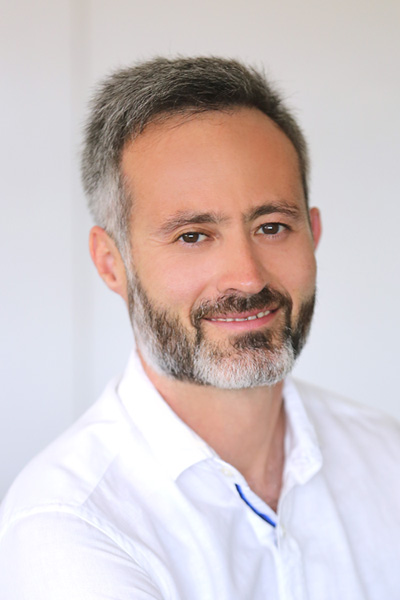 Dr Dan Hanson
Burleigh, QLD
Address : Heal Dental Care 34 Tallebudgera Creek Rd Burleigh, QLD 4220
Email : info@healdentalcare.com.au
Website : www.healdentalcare.com.au
Location : Australia
Mobile :
Tel : 07 5520 1324
profile
Dr Dan Hanson (dentist) became interested in the importance of proper breathing through his passion for correcting malocclusion (crooked teeth and jaws) in children. Mouth breathing, which goes hand in hand with low tongue posture is well known to be a factor in "long faces" and crooked teeth due to aberrant forces exerted on the teeth and jaws from dysfunctional muscles. After this initial interest, he embarked on a Buteyko Institute course for his own sleeping difficulties and quickly noticed the positive effects. This inspired him to train to become a practitioner. He now works one on one with people who wish to improve their breathing patterns. His experience ranges from elite athletes, to severe asthmatics.
His passion in health is prevention where possible, and minimizing the need for medication by offering his clients guidance on how to improve lifestyle factors which are known to lead to poor health. He aims to seek health rather than fight disease in how own life, and enjoys pointing his clients in this direction whenever possible. Dan's '5 Pillars of Health' are – Nutrition, Breathing, Mindset, Detoxification and Motion. When all of these are well cared for, it is rare for 'preventable disease' to become a problem.
In his spare time, he volunteers for Men's Wellbeing, facilitating men's groups and workshops This organization is concerned with the emotional wellbeing of men through teaching self awareness – a big part of Dan's third 'Pillar of Health' mindset. Outside of all this he enjoys performing laser tongue tie surgery alongside lactation consultants to help establish functional breast feeding for babies with tongue defects. He also takes pride in his work with young children – to help them to avoid needing braces. He works in several clinics including Myofocus Melbourne, Enhance Brisbane, and Heal Dental Care on the Gold Coast.
Dan lectures internationally on 'craniofacial growth' and' tongue tie'.
In his spare time he enjoys kite surfing, hiking and yoga.
His mantra for a healthy life is, "move your body, be aware of your mind, treasure your breath and enjoy real food."