BACK TO PREVIOUS PAGE
Search For Practitioner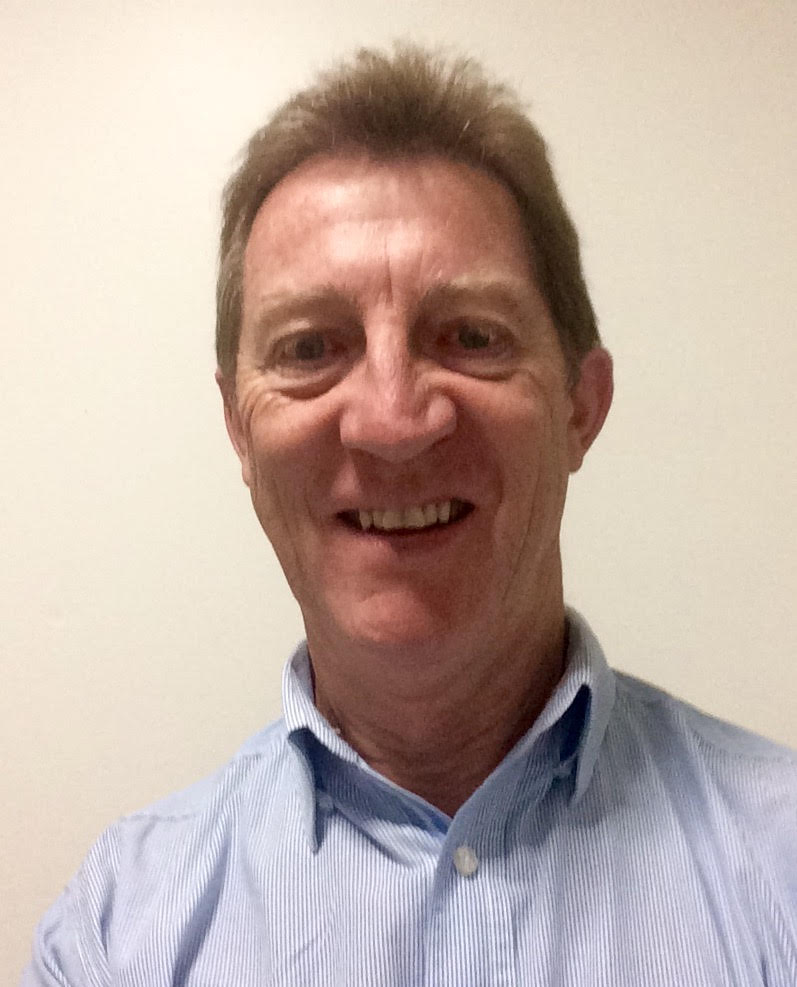 Mr Brian Firth
Brian Firth (Buteyko Health) Servicing Queensland,Melbourne, Sydney, Perth &large Centres inc. Darwin
Address : 273 Riding Road Balmoral, QLD 4171
Email : firthb@gmail.com
Website : www.buteykohealth.com.au
Location : Australia
Mobile : 0413 482 765
Tel :
profile
Executive Secretary of the Buteyko Institute of Breathing and Health (International), since 2009.
Brian is one of the most experienced presenters and trainers in the world.
Since 2005 he has taught over 6000 people, full time, based in Brisbane, Australia. For 10 years he ran courses every week in Brisbane, Perth, and large regional centres in QLD, NSW and NT.
Today Brian mainly runs courses in Brisbane and many people from all over via Skype.
Brian overcame a lifetime of asthma, allergies, mouth breathing due to chronic blocked nose and sleep disorders after completing a Buteyko breathing course in 1999. Overcoming a lifetime illness led Brian to train as a Buteyko Institute practitioner in Melbourne in 2004.
Brian has been dedicated to full time to running breathing retraining courses, particularly in the application to overcoming sleep disorders. Brian has helped over 6000 people – men, women and children of all ages and abilities – to achieve quality sleep, boost their energy and dramatically reduce their risk of serious health issues by improving the way they breathe. He has taught elite athletes, children as young as 5yrs and many 90+ year olds.
It is often that his clients are mouth breathers and are transformed within a week to nasal breathers day and night, awake or asleep. Brian often trains and coaches people so they can pass a Sleep Study. (eg Airline Pilots, Truck & Bus Drivers)
Brian's key achievements
1. Transforming young kids from mouth breathers to nasal breathers. So many parents are not aware of the extreme importance of correcting this and asthma, poor sleep, miserable winters, grumpy children, crooked teeth, poor sporting performance can all be transformed by correcting their breathing.
2. Transforming people's lives by giving people quality sleep. The only thing we are doing while sleeping is breathing ... when people finally do the courses their lives are changed – snoring, apnoea, insomnia eliminated or greatly reduced usually freed from CPAP and waking more refreshed for life.
3. Freeing people from asthma. Over 500 people in Australia die each year from asthma and so many suffer. Most asthmatics believe they are burdened with it for life yet everyone, yes everyone that retrains their breathing with Brian either eliminate asthma or greatly reduce their condition.
4. Providing break through for the chronic Anxiety sufferers. When people learn that years of anxiety have actually physically changed their breathing and learn how to "reset" this – they sleep better, control panic and feel calmer.
5. Simplifying people's respiratory confusion. Today there is so much miss-information and confusion about breathing and sleep. Many people, all over the world, endlessly search the web for answers when relying only on the latest symptomatic treatments, drugs, machines or surgery, or often get confused by unscientific "alternatives". Brian is proud to have taught people from Norway to USA to Indonesia to Bangladesh.

   
Brian Lives in Brisbane with his wife Marie, they entertain and run a BNB  in their renovated Queenslander and endlessly tend their tropical garden.
Unlike other symptomatic treatments, the Breathing Retraining course actually teaches people how to "reset" their breathing 24/7 and provides long term improvement, clients have support for life but they don't need more and more paid "treatments" as breathing retraining usually provides a breakthrough that eliminates most symptoms and empowers people to learn how to stay in control.
Brian urges you to email or call and he will take the time to explain clearly  and simply about your conditions – most people just don't get told about how your breathing changes in time this and nearly all medical people just don't get it and so many actually mouth breathe themselves !!