BACK TO PREVIOUS PAGE
Search For Practitioner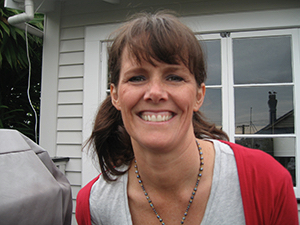 Miss Susan Allen
Wanaka, NZ
Address : 37 Reece Crescent Wanaka 9305
Email : susan@yogagroundwanaka.nz
Website : www.yogagroundwanaka.nz
Location : New Zealand
Mobile : 021-222-6550
Tel :
profile
Susan Allen has been teaching yoga and meditation since 2002 and working as a Buteyko practitioner since 2012. Previously a mechanical engineer she came to yoga while travelling through India. What attracted Susan to the practice is the perfect combination of the physical and the psychological aspects of yoga. Both, in equal consideration.
In 2012 after experiencing a major shift in her health attending the Buteyko breathing course in Auckland, she subsequently trained to become a Buteyko practitioner. Buteyko is a sophisticated breathing re-training technique that added depth and understanding to what she had previously learnt through the pranayama yogic practices.
Susan currently owns and runs Yoga Ground, a studio in Wanaka, New Zealand. The studio offers a thoughtful, authentic yoga and meditation practice with a foundation of breath awareness; the science and art of yoga interwoven with an intelligent understanding of how our breath influences our state of mind and our physical health.
Buteyko courses are offered throughout the year. If you live in the area and have an interest in improving your health through better breathing, please don't hesitate to get in touch.