BACK TO PREVIOUS PAGE
Search For Practitioner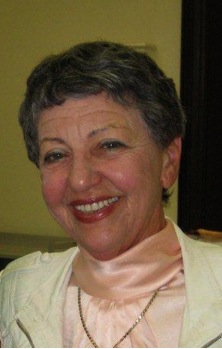 Mrs Frieda Belakhova
Address : Monterey, NSW
Email : bbh@tpg.com.au
Location : Australia
Mobile :
Tel : 02 95537118
profile
Frieda Belakhova is a professional Buteyko Breathing Technique practitioner, who has been immensely successful, in treating both the physical problems and the psychological symptoms of depression and anxiety.
In April 1993, she completed her training under Alexander Stalmatsky's supervision.
Stalmatsky had been directly trained under the great authority of Professor Konstantin Buteyko, the physician and academic who discovered and created this unique technique over 30 years of laboratory and medical research, in the former Soviet Union. Professor Buteyko discovered the connection between hyper-ventilation and illness. Consequently he developed a breath control technique that was trialled on the asthmatic patients of a major Moscow hospital. The results were so consistently impressive that the Governmental Medical Body officially approved the widespread use of his method. Stalmatsky introduced the Buteyko method to the Western World in the 90's and started teaching the Buteyko Breathing Technique.
In 2001, Frieda became an Associate Member of the Buteyko Institute of Breathing and Health.
She has helped many people regain their health by teaching them how to control their breathing. Her clients report the disappearance of their allergies, eczema, asthma, disturbed sleeping patterns, lethargy, poor circulation, irregular menstrual cycles and many other physical and psychological symptoms of depression and anxiety. They no longer need the medications that they had been on for years. It all happened after they learned how to breathe correctly, through the Buteyko breathing method.
Frieda works from her home clinic in Sydney, Australia. She provides training on an individual basis or in small groups, depending on circumstances and requirements.
Frieda is also a former school teacher and a published author.
T E S T I M O N I A L S
"I had been suffering for more than a decade around the year from allergic reactions like continuous sneezing for hours, runny nose, later eczema and asthma. The Buteyko instructor Frieda Belakhova gave me much courage and confidence to believe that if I followed her instructions I would recover. And I did.
My level of energy increased, the sneezing vanished completely, my need for medication reduced. After 3 months I was 100% off all medication. If Buteyko could work for me, it can work for anybody. I am eternally grateful to Frieda for giving me tons of motivation throughout the course. I enjoy my life now!"

BENIL DOSHI (computer analyst, 28) Manly NSW
"I had had asthma since I was 3. I always had a blocked nose in the morning, pains in my legs especially after playing sports, and restless sleep, so after 10-11 hours' sleep I woke up tired and lethargic. I now wake up earlier but feel a lot more energised. Pains in my legs vanished.
Buteyko breathing is the best thing that has happened to me. Everything that Frieda said would happen has come true. Now I am free of asthma, medication and feel great.
Thank you, mum, Frieda and Buteyko!"

HANNAH SICLAIR (school girl, 11) Randwick NSW
"Before starting on Buteyko breathing I had been receiving treatment for depression and anxiety for at least 6 years. I could not believe it when I started feeling calmer and more in control of my feelings only a few days after starting the training in Buteyko breathing. My workmates all commented on how I had returned to being enthusiastic about work and life in general. With my doctor's blessing I gradually cut down my medication. So I am now drug free for the first time in years.
Since starting Buteyko breathing my skin has improved, I hardly ever have headaches, my sinuses cleared, I don't get sick worrying about things, I am able to sleep soundly and haven't had a sore neck as before.
I am very grateful to the colleague who introduced me to Frieda – who is such a positive guide – and the method."

KAREN WOOD (school teacher, 47) Shire NSW
"I decided to try Buteyko breathing with Frieda Belakhova in the hope that it would help alleviate the problems I suffered with Reynaud's Syndrome (poor blood circulation in hands and feet requiring wearing gloves in bed in winter). I also hoped it could delay the onset of menopause as my menstrual cycle had changed from 28 days to a 23-day cycle.
Within one month, my blood circulation improved, my period is back to normal, my skin appears clearer and less tired-looking and I can cope with stressful situations without becoming physically drained. To me the emotional benefits have been as profound as physical. Frieda is genuine, compassionate, empathetic and a most sincere, caring person with a delightful sense of humour. I have gained so much from the time I spent with her."

KAREN FERGUSON (school teacher, 47) Sutherland NSW
"I suffered from disrupted breathing patterns during the night: snoring, periods of no breathing and gasping for breath. I also suffered from a constantly blocked nose and tingling in my fingers and would relieve myself only once a day.
Since doing the course in Buteyko breathing I have noticed that my sleep has improved, my metabolic rate has changed and I have lost 3 kilos as well as going to the toilet 2-3 times a day. The tingling in my fingers has gone, my blocked nose has improved substantially, my taste for food has changed and I feel full sooner.
I recommend Frieda to anyone seeking to improve their general wellbeing. Her manner and professionalism is of the highest order."

PATRICIA SOULELES (housewife, 53) Rockdale NSW
"I began Buteyko Breathing with Frieda on 18th February 2013 and it was probably a last ditch effort.
Thirteen years ago I was involved in a car accident and received enough damage to my body to set off a cascade of very unwelcome symptoms. So began my journey to find answers. After seeing some 50 different doctors and practitioners and endless hours searching the internet I ended up at Frieda's door to see if retraining my breathing was the answer. Interestingly, many years ago a doctor suggested that many of my symptoms were the result of chronic hyperventilation, but as anyone can imagine suggesting that breathing incorrectly could cause physical symptoms I quickly dismissed his diagnosis. How wrong can one be? If only I had listened.
I am only in the beginning stages of my lifelong journey into breathing correctly but I can already see positive improvements. My hands and feet are no longer ice cold and my tendency to startle easily has significantly diminished. My palpitations have settled and I feel calmer. Most surprising is my dizziness, which has been a constant companion for years, has largely disappeared.
I am encouraged ( and surprised) by these results as I can be very sceptical about just about anything that promises lots as I have been to every one of those doors over the past thirteen years. I now know for sure that I wasn't crazy, I was just hyperventilating. Frieda is the perfect coach. She is encouraging, supportive and available. She has given me the tools to continue to improve my health and the promise of help if needed.
Thank you, Frieda."

PENE MITCHELL (teacher, 62) Shire NSW